Creating an NFT on APENFT is easy!
This article will elaborate on how to create your first NFT.
Log in to your account on apenft.io and click "Create".
Upload the file of your NFT in Create Collectibles. Name the NFT and add a description.
Note: The maximum file size is 120M.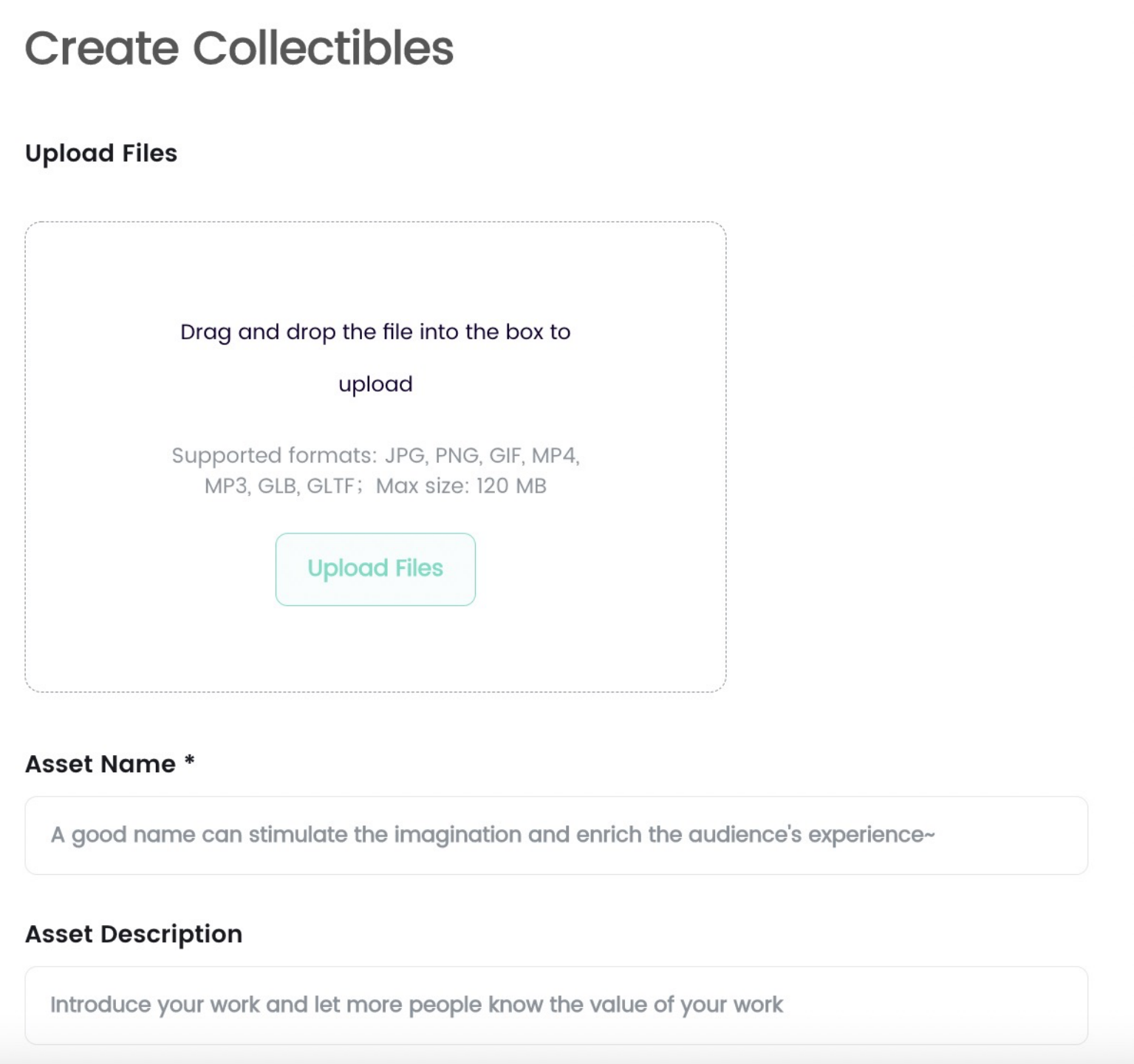 Next, you can customize the details of your NFT, which include: select an existing collection, create new collection, add attributes, and unlockable content.
Click "Create" once you have done the customization. Congratulations, you have successfully created your first NFT!