Ready to sell your first NFT on APENFT? This guide will walk you through the steps.
Sell an NFT on APENFT
Go to apenft.io and click the profile icon in the upper right.

Click "My NFTs" on the account sidebar that appears.
Select the NFT you would like to sell from the NFTs you own. Click on this NFT to go to its information page, where you can find a "Sell" button. Click the button.
You will be taken to a page where you can sell your NFT at a set price or the highest bid.
Set Price
In a Set Price sale, you can decide the price of your NFT. You can also set the expiration date, ending price, and privacy for your sale below.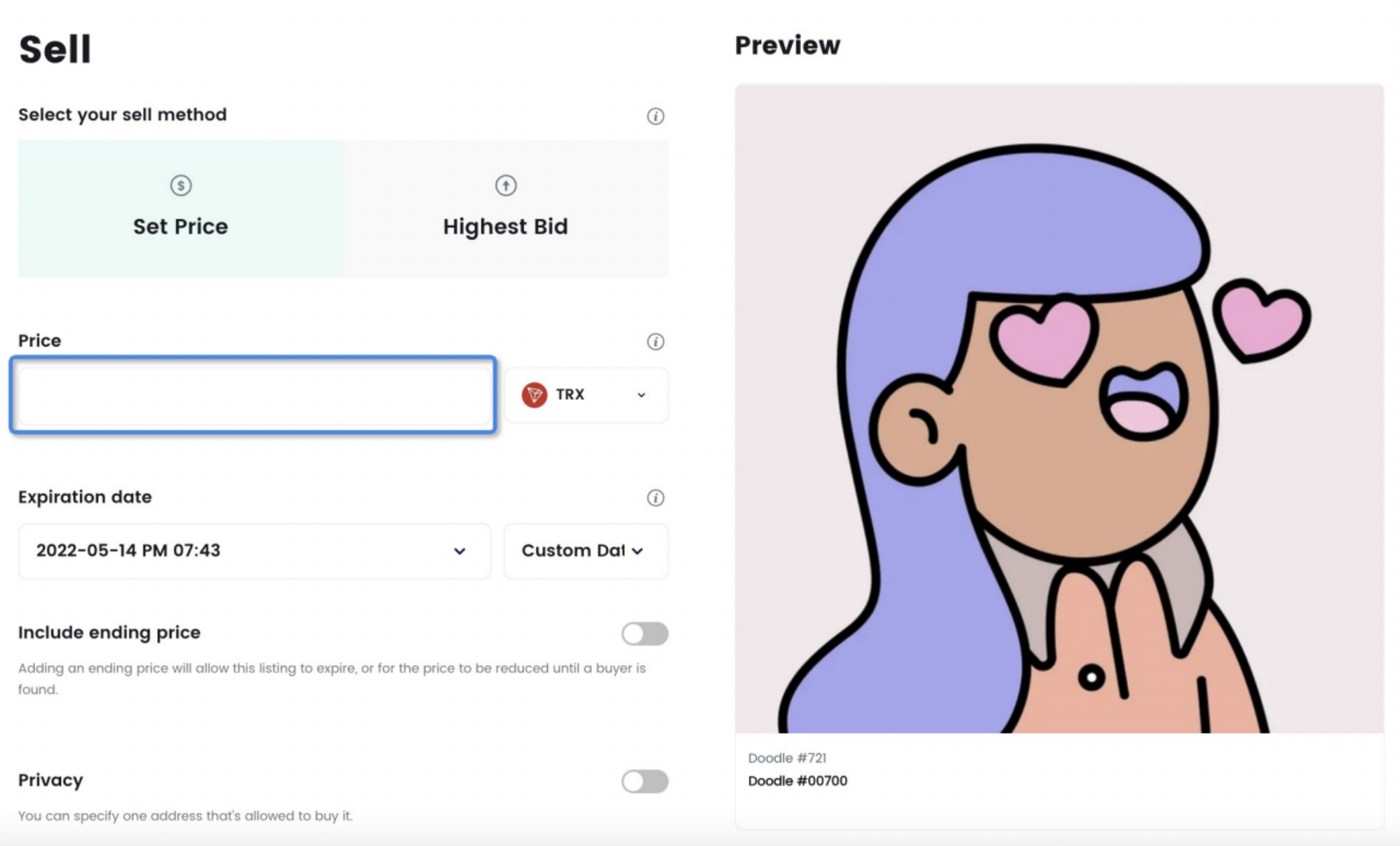 The breakdown of the fees will be shown at the bottom after you enter the price. Click "Listing" to list your NFT.
You will be asked to sign to confirm the sale.
Click "Sign" and you will see a pop-up confirmation of your successful listing.
Then you will be directed to the page of your sale. Now just sit and wait for your NFT to be sold!
Highest Bid
Select "Highest Bid" on the Sell page of the NFT. You can set a minimum bid for your NFT. Please note that the Min Bid is only denominated in WTRX. You can also set a reserve price below. When the buyer's bid does not exceed the reserve price, the item will not be sold even when the bidding period ends. APENFT allows you to customize the expiration date for the auction as well.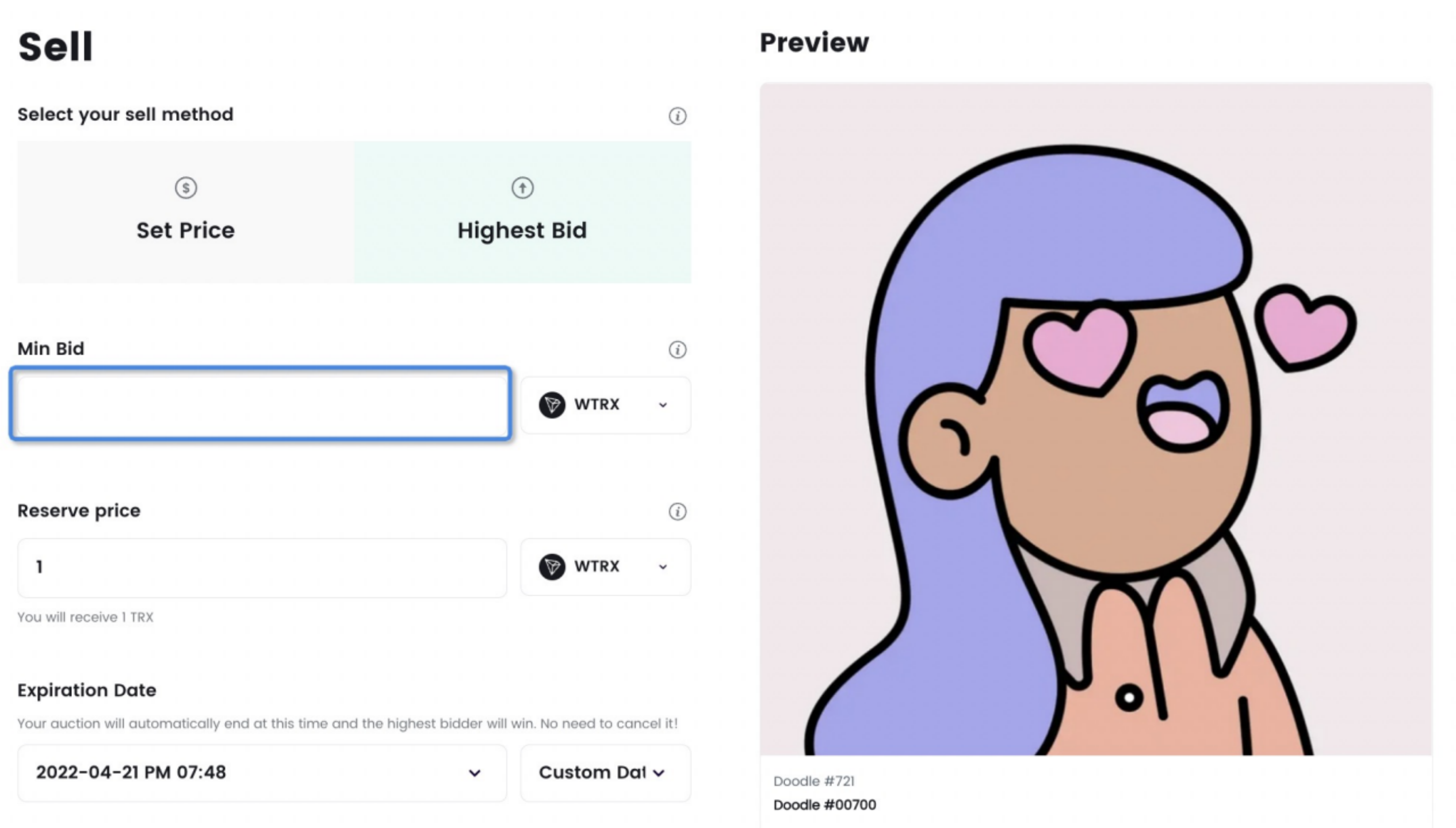 After entering the information above, you can scroll down to see the breakdown of the fees. Click "Listing" to list your NFT.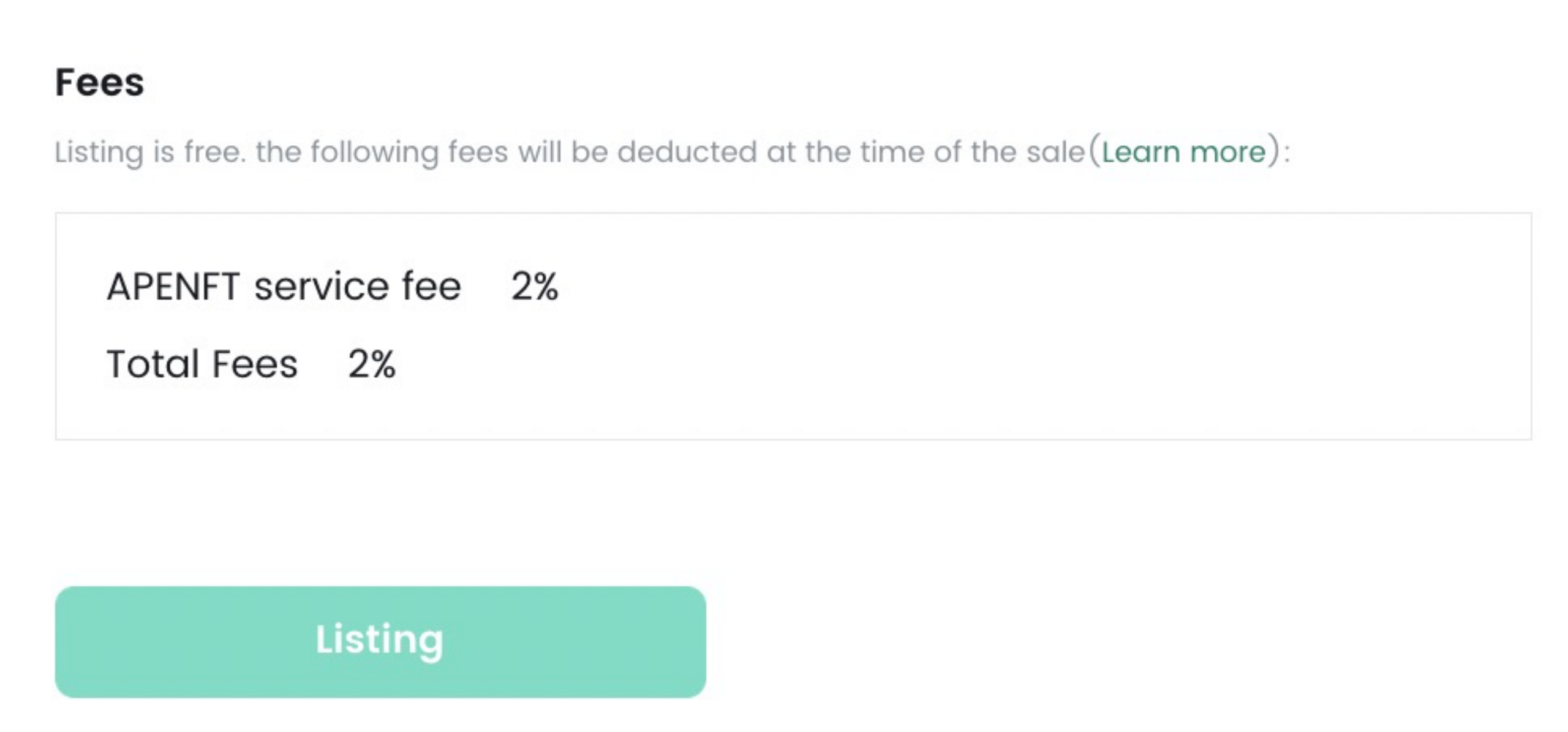 A confirmation window will pop up to request your approvals. It takes about one minute in the case of network congestion.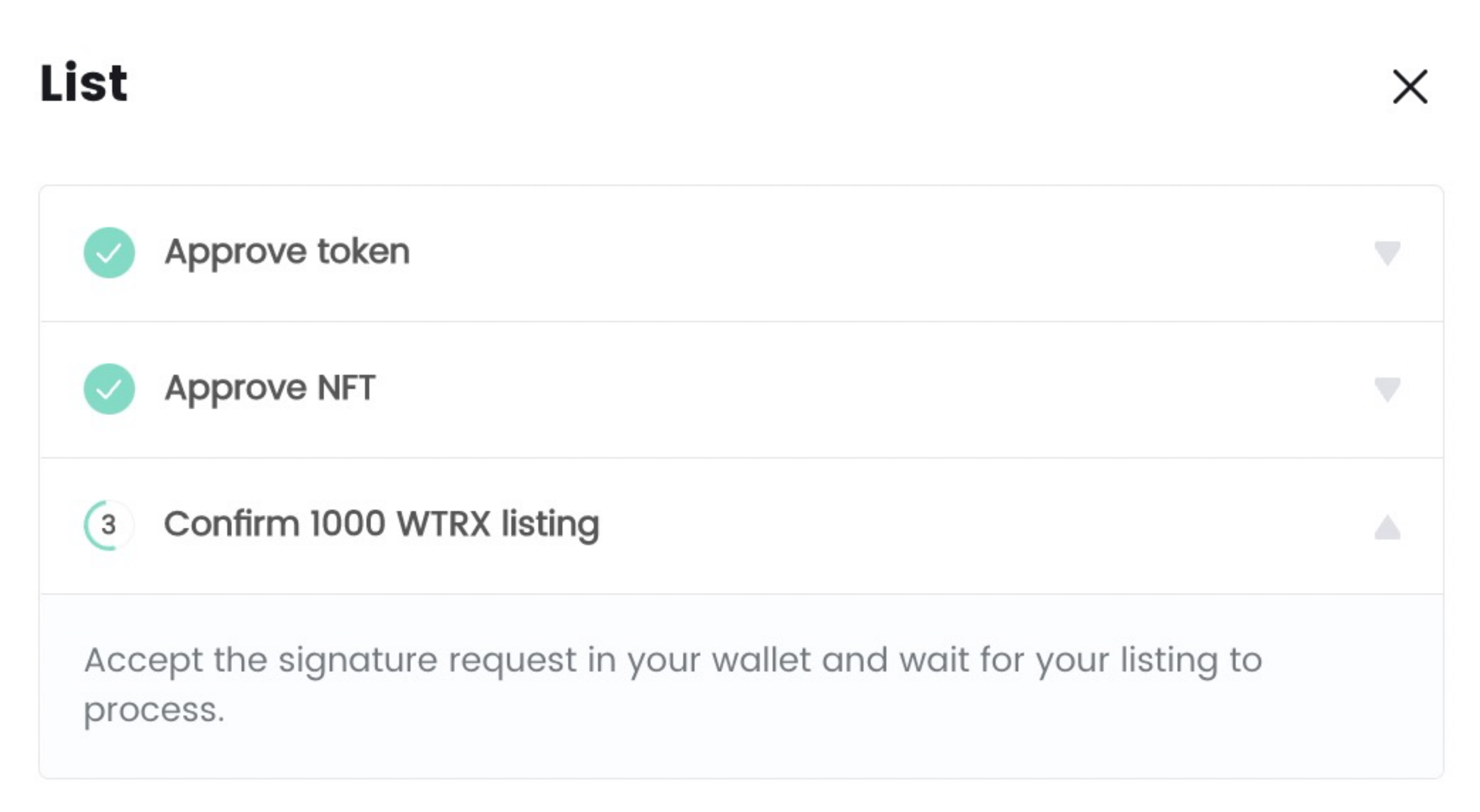 Having approved the token and NFT, you will be asked to sign to confirm the listing of your NFT for sale.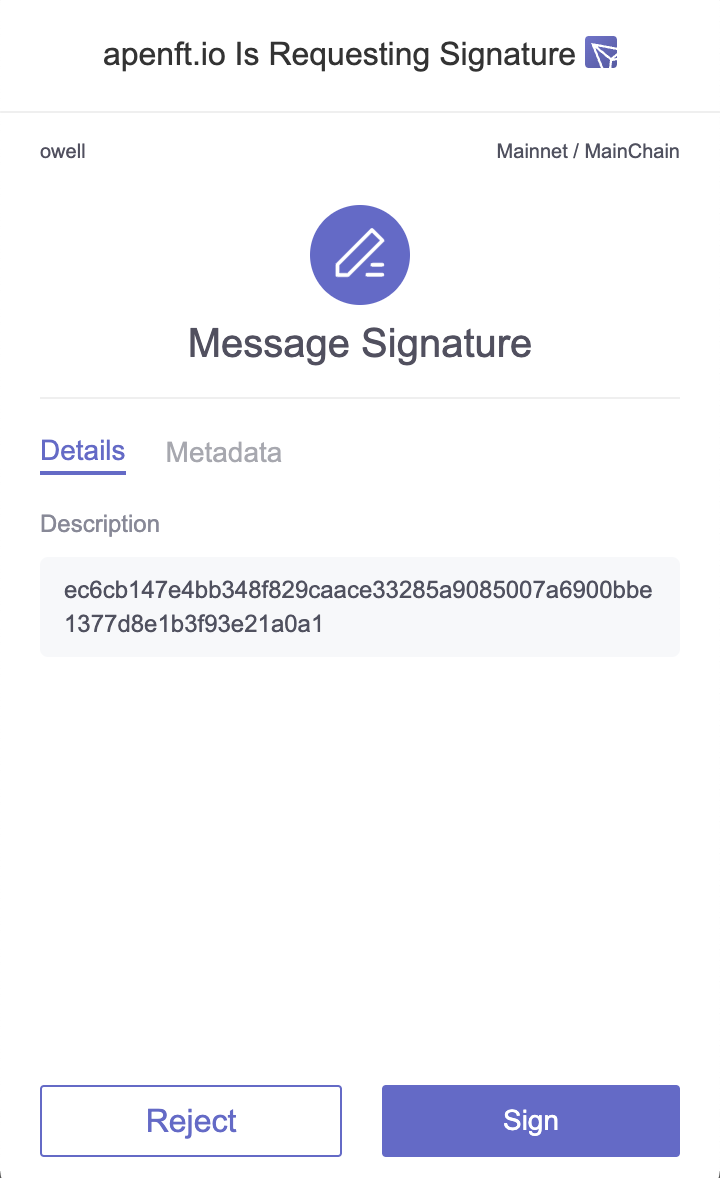 Click "Sign" and you will be notified of the successful listing and directed to the bidding page.
Congratulations! You now understand both types of sales. Next, wait for the good news!