About Vanity Fair Italy
Vanity Fair Italy was the first non-English-language edition and the first weekly version of the legendary magazine founded by Condé Montrose Nast in 1913. Its launch in 2003, turning the Italian weekly magazine industry upside down, introducing a new and much-imitated editorial mix combining fashion and news, entertainment and in-depth reporting. Its success has since become a case history in international publishing. In the last few months its digital audience has broken record after record, surpassing the 14-million-user threshold, with an exponential growth of traffic from Instagram and Instagram Stories. Its gala dinners during the Venice Film Festival have become legendary, as has the inaugural edition of its recurring event – aptly called, for a brand strong on Instagram, "Vanity Fair Stories".
About Valuart
Valuart is company that drives the NFT cultural shockwave by empowering creators, brands & collectors through blockchain and art advisory.
VALUART has partnered with Vanity Fair to build a series of NFT-related initiatives, specifically casting the first Vanity Fair cover as NFT, intending to extend the reach of the iconic magazine to the Metaverse and provide amazing new content to a community that loves crypto art.
NFT Covers presented by Valuart x Vanity Fair
The drop presents the Vanity Fair NFT Cover series, consisting of 5 NFTs, including 4 1/1 NFT covers by 4 well-known digital artists @VonDoyl @coupofgrace @ingrao_matteo & @IsolationistThe.These 4 NFT artworks will be sold by bidding.

The series also includes a 1000/1000 edition NFT, tribute to H.E Justin Sun as the NFT Person of the Year 2022 which is priced at 999 TRX.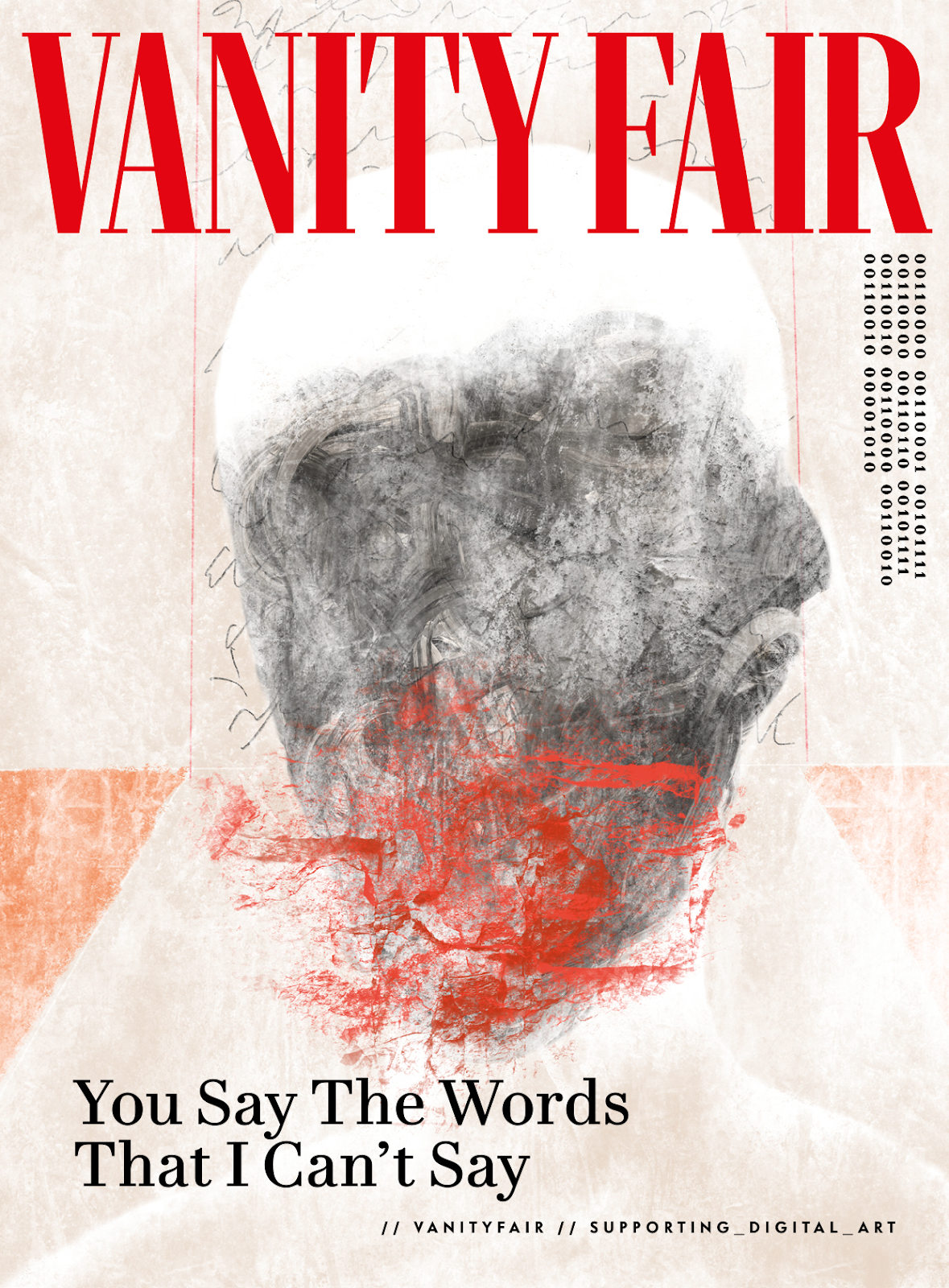 Cover 1: Valuart x Vanity Fair - Say The Words That I Can't Say
Cover 2: Valuart x Vanity Fair - The Plum Thief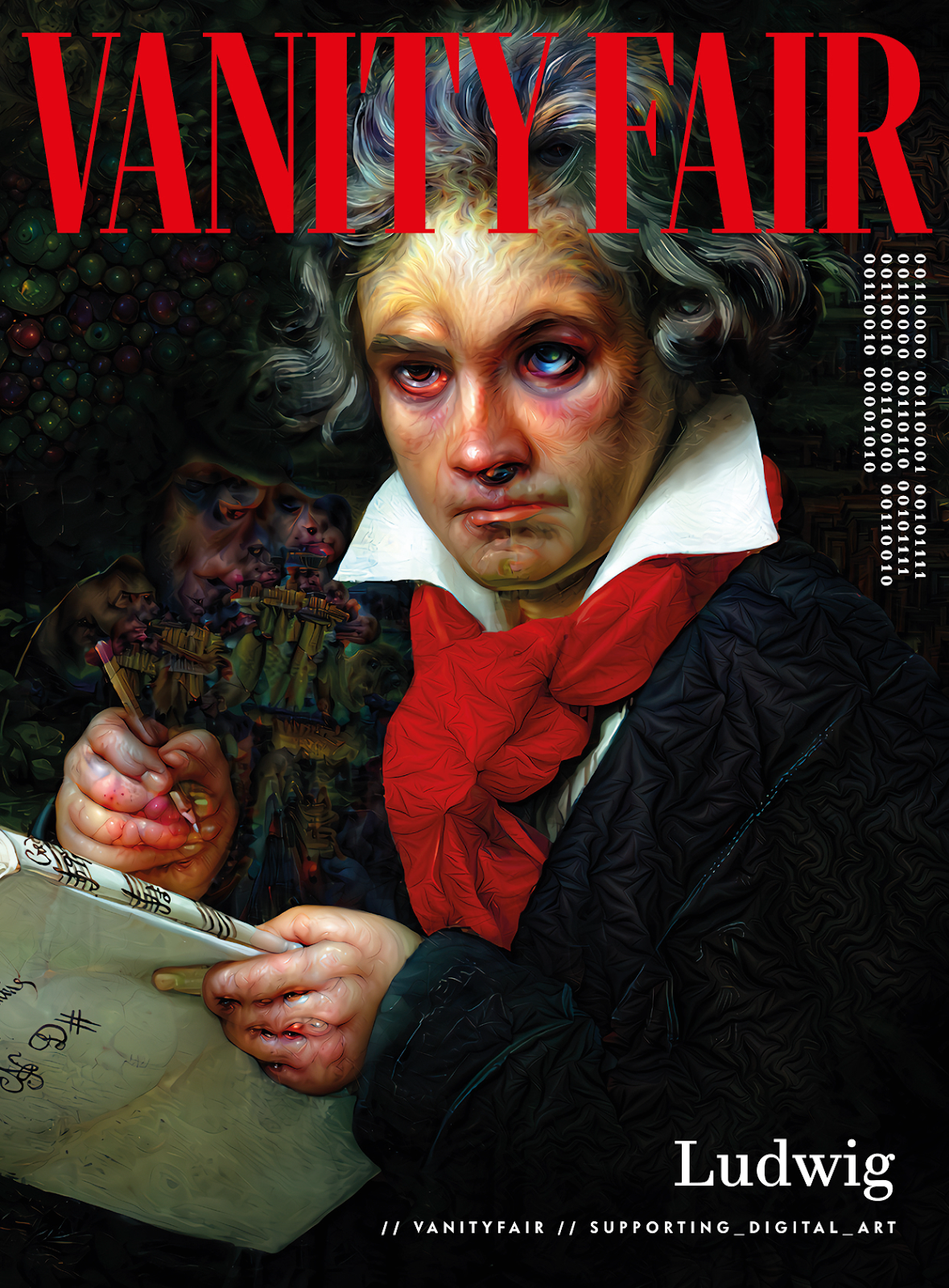 Cover 3: Valuart x Vanity Fair - Ludwig
Cover 4: Valuart x Vanity Fair - Ratty Portrait
In addition, Valuart x Vanity Fair created an exclusive custom NFT cover for H.E. Justin Sun, TRON founder.
Cover 5:
Valuart x Vanity Fair - H.E.Justin Sun 2022
(H.E. Justin Sun Exclusive 1000/1000 Edition NFT Cover)
Artwork description:
The cover celebrates the entrepreneur and his extraordinary year. Comprised of a series of stylized portraits of H.E. Justin Sun, it is a perfect symbol of the cryptocurrency movement that is revolutionizing the art and entertainment world.
Sales Description
Auction - 4 1/1 NFT pieces presented by Valuart x Vanity Fair
Auction starts: May 23rd at 1 pm CET (7 pm BST)
Auction ends: May 30th at 1 pm CET (7 pm BST)
Starting price: 1500 WTRX
The auction for all 4 items will start at the same time, and at the end of the auction, the highest bidder will receive the NFT, in addition to other benefits valued over $26,000 in cash:
A physical Vanity Fair magazine and a one-year annual subscription (value of $100)

345,000 TRX (valued at approximately $25k)

Receive a Regular Edition of the Genesis NFT badge from APENFT (current market value of $800)

Invited to attend the APENFT 2022 VIP events and receive tickets to APENFT's exhibitions (valued at approximately $500)
Fixed price sale- 1000/1000 Edition Valuart x Vanity Fair - H.E.Justin Sun 2022
The sale of 1000/1000 Edition H.E. Justin Sun NFT cover will start on May 25th at 1 pm CET (7 pm BST).
Exclusive benefit for buyers of 1000/1000 Edition H.E. Justin Sun NFT:
Prize pool of up to $14,000
The platform will have a prize pool for this series of NFTs. 200 TRX will be added to the prize pool for every exclusive edition NFT sold between May 25 at 1 PM CET and May 30 at 1 PM CET, and users with 1000/1000 Edition H.E. Justin Sun NFTs will also be entered into sweepstakes.
By May 30 at 1 pm CET, if the number of purchased addresses exceeds 100, the prize pool will be opened and 10 lucky users will be randomly selected from the lucky draw area to divide all the prizes in the prize pool equally.
Special Bonus
APENFT Marketplace will conduct a joint sale with the well-known exchange Poloniex Exchange for the 1000 H.E. Justin Sun Exclusive Edition NFT Covers.
During the period, users who purchase any exclusive NFT Cover will receive future trial funds of $25 bonus from Poloniex Exchange.
How to Claim
Step 1: Become a registered Poloniex Exchange user at https://poloniex.com/signup/.
Step 2: Participate in the bidding for the exclusive edition NFT cover.
Step 3: After successful bidding, go to the official APENFT Twitter and fill out the Google Form for uploading your personal information.
Rules and Notes
1、All rewards for this auction will be issued within 10 business days once auction ends.
2、Once the auction closes, users with H.E. Justin Sun Exclusive Edition NFT will be eligible for the tremendous lotteries.
3, Genesis NFT is an exclusive membership status medal for APENFT MarketPlace, and holders of Genesis NFT will also receive a huge number of marvelous airdrops and whitelist privileges. Learn more: https://vipnft.apenft.io/#/
4、WTRX is a TRC-20 compatible version of TRX, which is used to participate in the auction on APENFT MarketPlace and can be exchanged 1:1 with TRX.