Recently, some collections on the APENFT Marketplace platform have uploaded misleading project-related information (including collection avatars, project websites and social media links, etc.).
1.The platform will add the verification sign to the project according to the complete rules, and any project has no right to add it by itself. The location where the blue V is added should be after the name of the collection item, and the blue V appearing in other locations is unofficial. (For blue v audit standards, please refer to https://apenftsupport.zendesk.com/hc/en-001/articles/7258252170777-APENFT-Marketplace-Verified-Project-Standard)
For example:
The blue V cannot be displayed within the avatar image.
What a verified account looks like
2.The project website, social media and community information uploaded in the collection should correspond to the name of the project collection. If there is a situation where the two names do not correspond, please pay attention and make the necessary changes.
For example: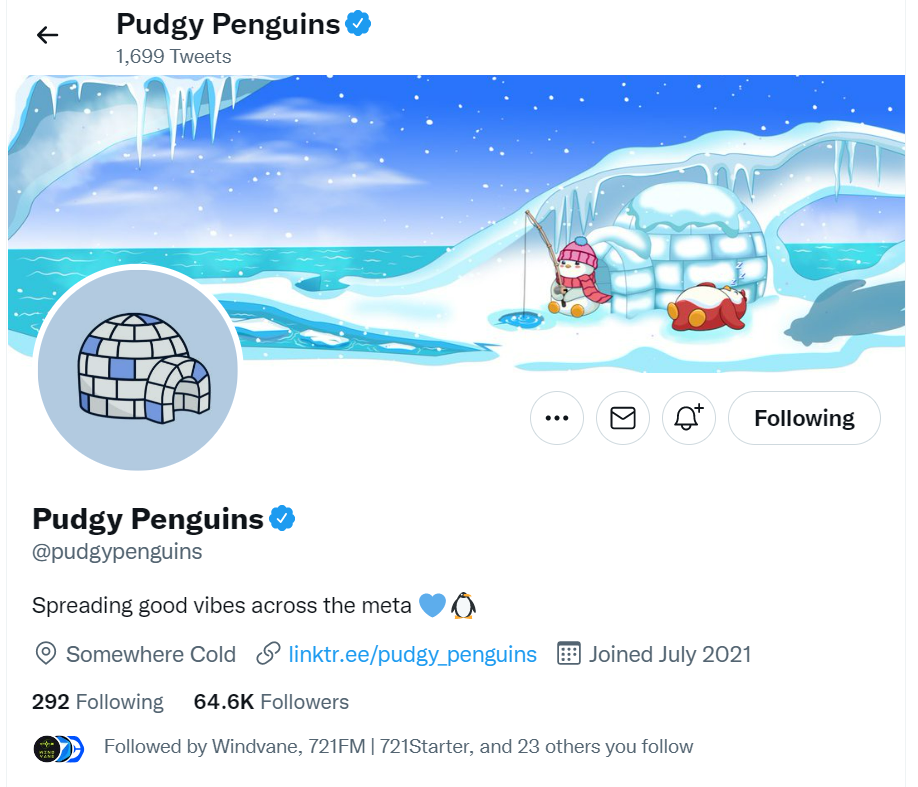 The project name is TRON VIP Pudgy Penguins, however the Twitter name and other social media titles do not correspond to the original project name.
APENFT Marketplace will strictly abide by the platform policy and remind users to choose item collections prudently.